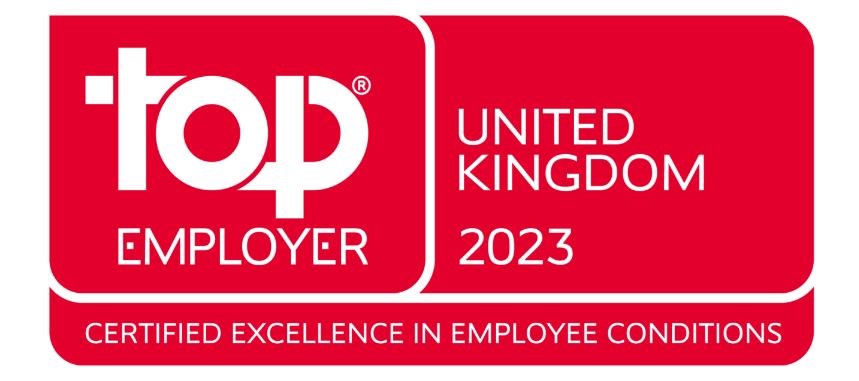 East Midlands Railway is recognised as a Top Employer 2023
EMR recognised as a Top Employer for 2023
Seventh consecutive year it has secured certification
The 2023 Top Employers have been announced and East Midlands Railway (EMR) has been recognised for the seventh consecutive year.
Being certified as a Top Employer showcases an organisation's dedication to a better world of work and exhibits this through excellent HR policies and people practices.
The Top Employers Institute programme certifies organisations based on the participation and results of their HR Best Practices Survey.
This survey covers six HR domains consisting of 20 topics including People Strategy, Work Environment, Talent Acquisition, Learning, Diversity, Equity & Inclusion, Wellbeing and more.
Kate Holden, HR Director at East Midlands Railway, said: "We are delighted to be once again recognised as a leading employer in the UK.
"Being accredited for the seventh consecutive year is a great achievement and shows how hard we work to provide engaging and rewarding opportunities for our colleagues to continue to achieve and develop in their roles."
Top Employers Institute CEO David Plink says: "Exceptional times bring out the best in people and organisations. And we have witnessed this in our Top Employers Certification Programme this year: exceptional performance from the certified Top Employers 2023.
"These employers have always shown that they care for the development and well-being of their people. By doing so, they collectively enrich the world of work. We are proud to announce and celebrate this year's group of leading people-oriented employers: the Top Employers 2023."
The programme has certified and recognised 2,053 Top Employers in 121 countries/regions across five continents.
Contact Information
James Coxon
Media Relations Manager
East Midlands Railway
07919 217917