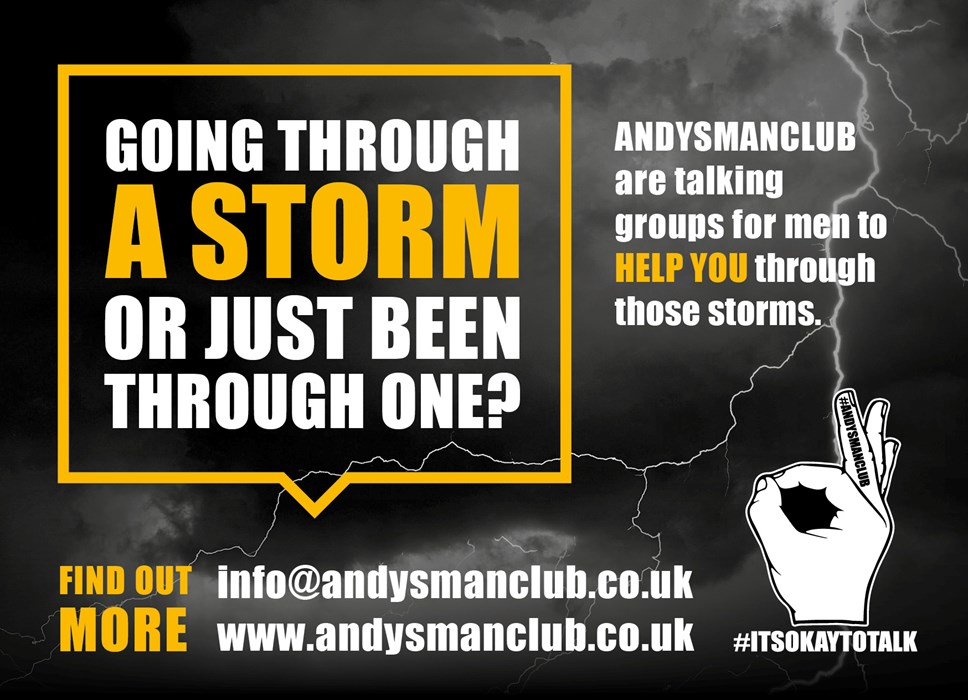 International Men's Day: EMR work with charity to encourage men to seek support
EMR teaming up with charity to highlight men's mental health
As part of International Men's Day EMR will display ANDYSMANCLUB posters up and down its network
East Midlands Railway (EMR) is teaming up with a peer-to-peer support group, ANDYSMANCLUB, to help highlight the importance of men looking after their mental health.
ANDYSMANCLUB is a vital initiative that aims to break the stigma surrounding men's mental health by fostering a sense of community and offering a platform for open conversations. The organisation provides a safe space where men can share their experiences and support each other on a peer-to-peer basis.
As part of International Men's Day on Sunday, 19 November, EMR will display posters up and down its network to encourage men to seek support.
By placing these posters prominently in stations, EMR aims to contribute to the destigmatisation of men's mental health issues and promote the importance of open conversations.
The process involves bringing together men who have faced similar situations, encouraging them to share their lived experiences and strategies for coping with various challenges.
No problem is too big or too small, as the focus is on supporting one another. The weekly sessions revolve around five key questions designed to promote dialogue, highlight positive aspects, and develop strategies for personal growth.
Lucy Gallacher, Emergency Planning Manager at East Midlands Railway, said: "We are proud to stand alongside ANDYSMANCLUB in raising awareness for men's mental health on International Men's Day.
"The charity is easy to access and provides a supportive space for men to connect and share their experiences.
"We are committed to helping our customers, communities, and colleagues deal with mental health issues and hope that this poster campaign enables someone to reach out and get the support they need."
Contact Information
James Coxon
Media Relations Manager
East Midlands Railway
07919 217917