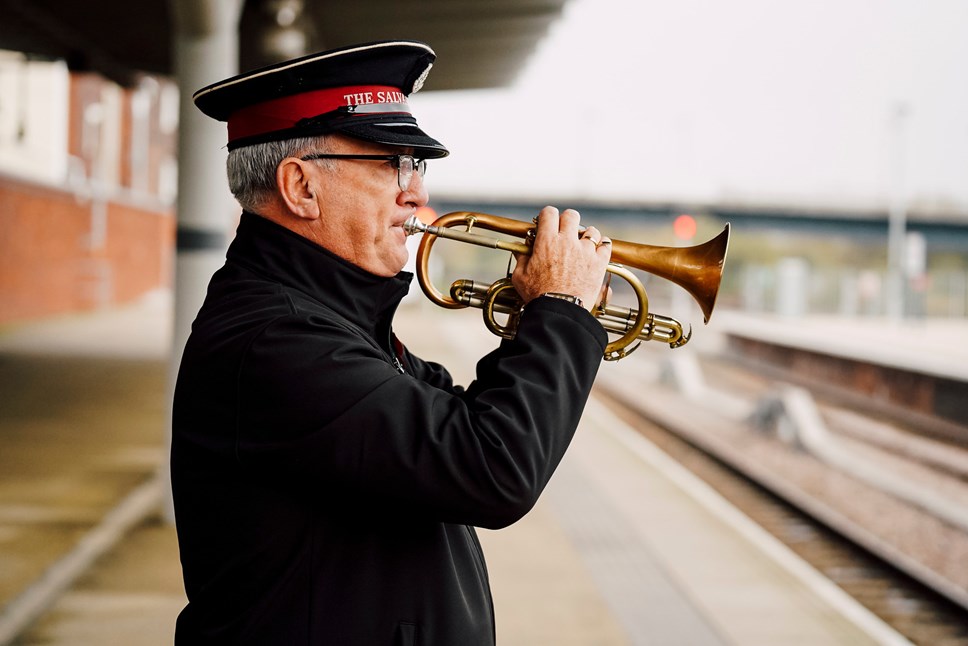 It took every soldier: EMR to mark Remembrance with a special poem and community events
Special poem created by volunteers to mark Remembrance
'It took every soldier' will be read aloud as part of EMR's annual Routes of Remembrance event
Willington and Beeston stations will also be decorated with poppies and war poems
East Midlands Railway (EMR) has worked with its local community and station adopters to commemorate Remembrance with a special poem.
The poem, entitled 'It took every soldier' will be read aloud as part of EMR's annual Routes of Remembrance event, which is held each year in partnership with the Veterans Charity.
The poem was created by Community Rail Partnership members and station adopters during a workshop run by creative writer Via McNab.
It will be permanently displayed at both Derby and Nottingham stations alongside other Remembrance artwork, as well as being showcased in poster cases throughout EMR's network during the month of November.
A moving video capturing the essence of the poem has also been made available for everyone to experience.
The Remembrance events at Derby and Nottingham will take place on Friday, November 10, at 10:45am, where as well as the poem reading and a bugler, a wreath-laying ceremony will take place to show respects to the country's fallen heroes.
In a special addition this year, a new memorial event will also be introduced at Sheffield and EMR has worked with a charity called Artworks South Yorkshire to install knitted poppies on the archways around the station.
Many other stations across EMR's network will also be decorated with poppies and war poems, creating a touching and respectful atmosphere. These include a stunning poppy display at Willington station and a powerful war poem and poppy display at Beeston station.
Will Rogers, Managing Director at East Midlands Railway, said: "Our annual Routes of Remembrance events are a way for us to honour our veterans and the sacrifices they have made for our country.
"I would like to thank Community Rail Partnership members and station adopters for again working so hard to make this year's event so poignant.
"The poem in particular is very moving and I would like to invite our customers to hear it being read aloud at one of the events or take the time to watch the video."
Contact Information
James Coxon
Media Relations Manager
East Midlands Railway
07919 217917