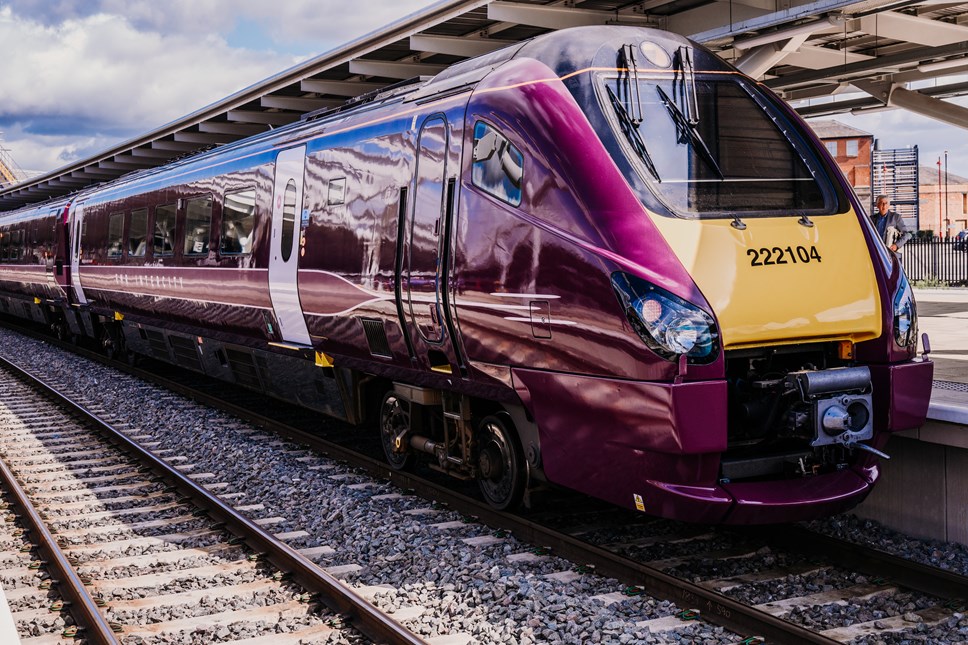 Business bookings bounce back as firms choose EMR's platform for best deal
EMR sees a 60 per cent increase in bookings by firms choosing to use its travel platform
Platform helps businesses find the most cost-effective fares and quickly book their rail travel
In a sign that the region's businesses are back on track, East Midlands Railway (EMR) has seen a 60 per cent increase in bookings by firms choosing to use its travel platform.
EMR's travel booking platform, which can be accessed through an online portal or mobile app, helps businesses find the most cost-effective fares and book their rail travel, all in one place.
Booking numbers in 2022, compared to 2021, have soared, rising by 60 per cent, while during 2023, the platform has continued to grow in popularity.
The platform allows users to book any train operator and will always provide customers with the best possible fare prices.
It has a number of other helpful features, including:
• No sign-up or booking fees
• A dedicated account manager to help with any queries
• Free complimentary reporting features to help businesses monitor and record their spending
• CO2 monitoring features
• Any card collection/e-ticket

Louise Scott, Admin Manager from BWB Consulting, uses the system. She said: "The booking platform is easy to use, and it gives us the best available times and prices for our travel needs. The reporting function is also very useful for monitoring spending from month to month."
Julie Dyg, Receptionist and Administration Assistant to the Director of IT and Head of Fleet Services at Porterbrook, is also an advocate. She said: "We use the booking platform because it's straightforward and quick to use. The ease of downloading reports for monitoring our costs and calculating annual CO2 consumption is invaluable too.
"Searching for individual bookings and amending them are additional benefits. But to top it all off, EMR employs friendly, helpful staff who reply promptly and always offer expert advice."
Simon Pready, Commercial Director at East Midlands Railway, said: "It is great to see business customers coming back to rail and using our bespoke booking platform. If you decide to use the platform, we'll look after you. You'll get access to a dedicated account management contact and a help centre for queries. You can also use features to monitor each trip's CO2 consumption and costs, allowing you to make informed decisions.
"We'll always keep you informed – from improvements to our services or engineering works that could potentially affect your employees. And, of course, you can relax in the knowledge that you'll always be buying the lowest fares available."
Businesses interested in trying the platform can find more information here: https://www.eastmidlandsrailway.co.uk/tickets-discounts/business-by-train"
Contact Information
James Coxon
Media Relations Manager
East Midlands Railway
07919 217917