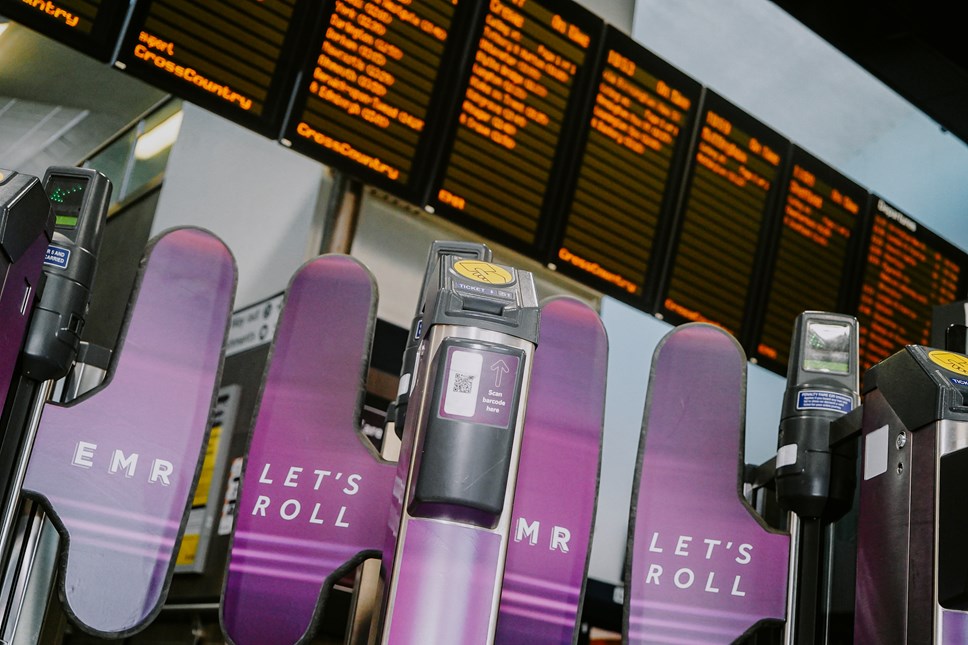 Fare dodgers: EMR issue warning over 'no battery' excuse
EMR reminds customers to have sufficient phone battery power to allow the presentation of e-ticket and railcards
Ticket gateline staff have access to phone chargers and could ask customers to charge device
If charging not possible, customers required to buy another ticket or face £100 penalty fare
East Midlands Railway (EMR) is reminding customers using digital e-tickets on their services to ensure they always have sufficient battery power to present their ticket and electronic railcard for inspection – or customers could be liable for a £100 penalty fare.
Whilst there may be a legitimate reason for customers who are caught 'power short', EMR's revenue protection teams and train conductors have no means of distinguishing between those genuine customers and those deliberately attempting to fare-evade. In such circumstance's EMR staff will have no option but to issue the national penalty fare, which has recently increased to £100.
EMR gateline staff often have access to phone chargers and may ask customers unable to show e-tickets to charge their phones or buy another ticket - this can lead to an unnecessary delay.
The majority of EMR trains provide access for customers to charge phones if needed.
Neil Grabham, Customer Services Director at East Midlands Railway, said: "Customers not only have a duty to buy a ticket before they board one of our trains – but also they must be able to present it for inspection.
"Some fraudulent travellers think they can avoid paying for an e-ticket by pretending they bought one and then informing EMR staff that their phone has no charge when challenged. This excuse won't work and if the phone cannot be charged, EMR enforcement officers will issue penalty fares.
"The majority of our trains provide customers the opportunity to charge their phones, while many of our gatelines have chargers available as needed.
"For the railway to successfully operate, improve, and secure investment, fares need to be paid for and if you choose to deliberately avoid paying for a ticket you should expect to receive a £100 penalty fare. Don't risk it, buy a ticket!"
Fare evaders are prosecuted under the provisions of the Regulation of Railways Act 1889 and the Railway Byelaws made pursuant to the Transport Act 2000.
A Penalty Fare may be charged if the customer:
Travels without a valid ticket
Is unable to produce the appropriate Railcard
Travels in First Class accommodation with a Standard ticket
Are 16 or over travelling on a child rate ticket
Travels beyond the destination of the ticket

Customers should buy their ticket online, from a ticket machine or from a ticket office. If they are using pay as you go or a smartcard ticket, they should ensure they touch in to start their journey as required.
Contact Information
James Coxon
Media Relations Manager
East Midlands Railway
07919 217917