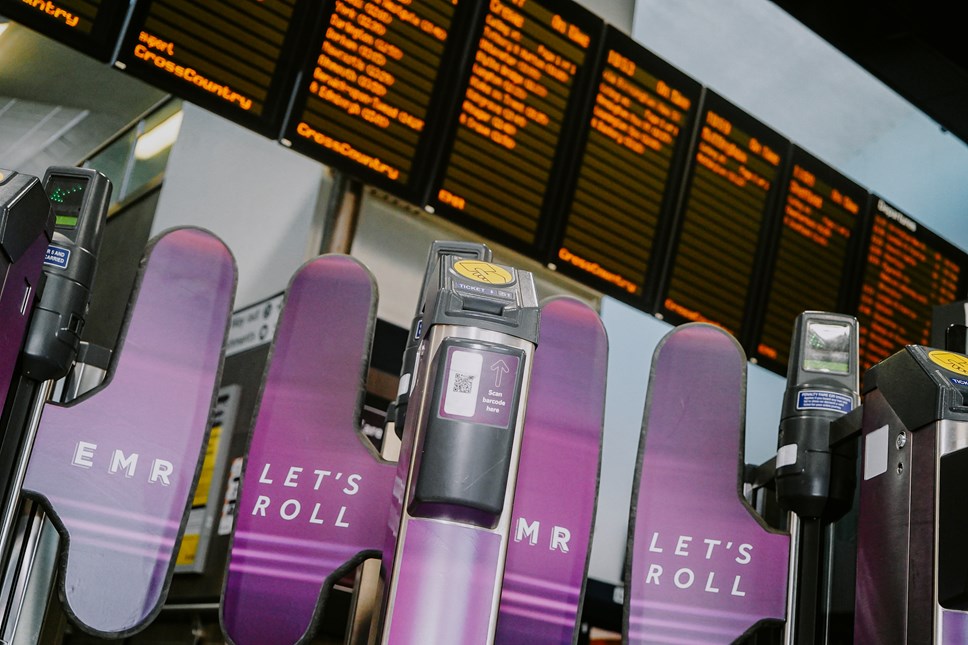 Tackling fare evaders: EMR's new s-tickets make it harder for fraudsters
Barcode season tickets (S-tickets) hinder fraudster attempts
S-tickets cut down on fare evaders being able to screenshot and share tickets
New system helps protect taxpayers' money
East Midlands Railway's (EMR) recent introduction of new digital season tickets has made it harder for fare evaders to screenshot and fraudulently share tickets.
The new 's-tickets' are stored on customers' mobile phones and updated throughout the day - meaning they are time-limited and cannot be copied or transferred between devices.
Customers are also required to upload a profile photograph which displays alongside the barcode within the app and forms part of the ticket inspection. S-tickets are available to adult customers as weekly or monthly options.
Customer can use s-tickets in a matter of minutes. They don't need to wait to top up, queue at a station or wait for it to arrive in the post.
Everything season ticket customers need is stored on the EMR app and they no longer need to carry a paper ticket and photo card.
Neil Grabham, Customer Services Director at East Midlands Railways, said: "The vast majority of our customers always buy a ticket, and they understand that for the railway to successfully operate, improve, and secure investment, fares need to be paid for.
"Sadly though, there are a minority of determined people who always look to evade paying or look for ways to work the system.
"The recent introduction of s-tickets has closed another loophole for these fraudsters and ultimately means more of taxpayers money will be captured which could be reinvested back into the railways."
For more information and details of how to buy a s-tickets visit EMR's website here: https://www.eastmidlandsrailway.co.uk/s-tickets
Contact Information
James Coxon
Media Relations Manager
East Midlands Railway
07919 217917