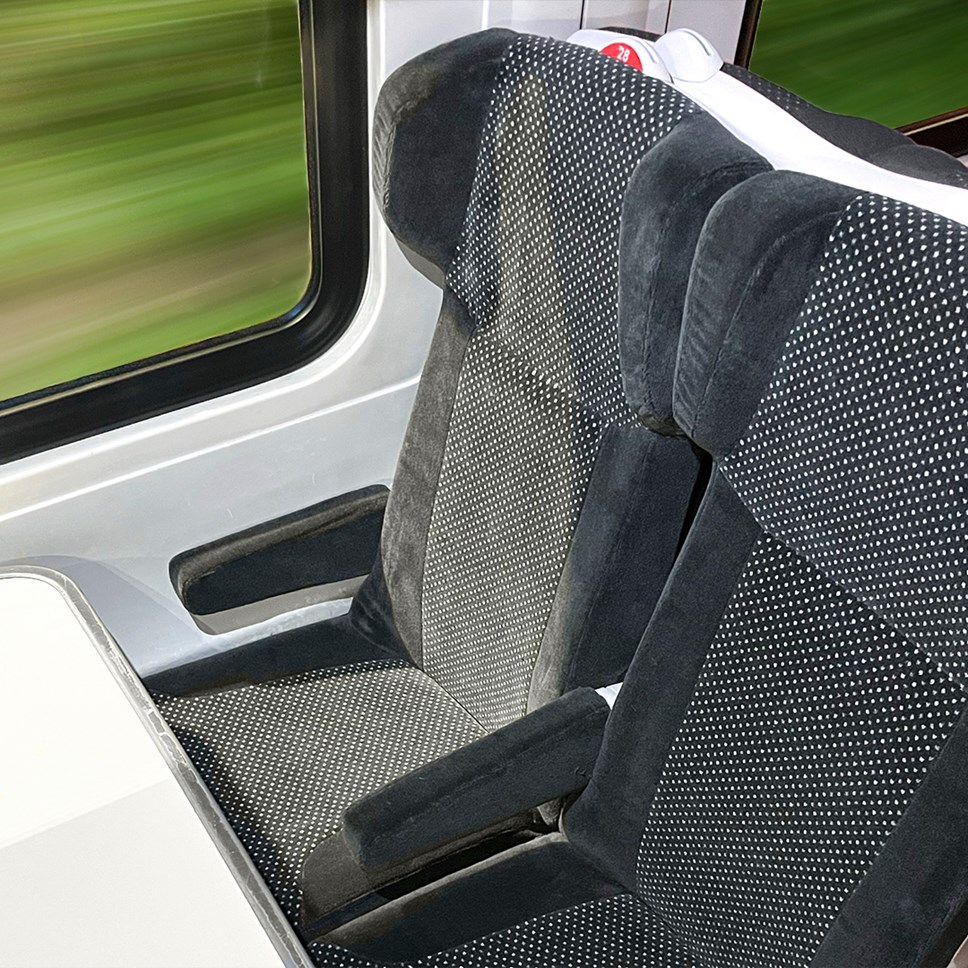 Intercity seat refurbishment: Multi-million pound investment will see complete fleet improved
Three million pound project will see more than 5,500 seats refurbished
Provides a great improvement for EMR customers and refreshes fleet for its life after the Midland Main Line
First improved units will be in service later this month
Old seat materials will be recycled
East Midlands Railway (EMR) has launched a £3 million project to completely replace the standard class seat covers and foam padding used in its current Intercity fleet.
The project, which will see 5,272 standard-class seats and 243 tip-up seats refurbished, is a significant investment in the 222-fleet and will benefit UK rail customers for years to come, even as the fleet eventually transitions to life after EMR when the Aurora trains arrive next year.
The seats will be changed to a neutral grey colour and will be refurbished during routine maintenance without the need to take any trains out of service.
EMR customers will begin to benefit from the upgrade this month, as the first units with the refurbished seats travel up and down the Midland Main Line.
It's also good news for the environment, as the old seat materials will be recycled - with the foam being transformed into material for rubberised safety matting used in children's play areas.
Ian Hyde, Fleet Director for East Midlands Railway, said: "This is great news for our Intercity customers while we await the exciting introduction of the Aurora fleet.
"The refurbishments will significantly improve the experience and environment for our customers – all without the need to take any trains out of service.
"This much-needed refresh of the train interiors represents a significant investment for the fleet and future-proofs them, enabling them to continue serving UK customers wherever they go after they leave us.
"It's also gratifying that we are able to recycle the old seat materials into something beneficial, rather than just sending them to landfill."
Contact Information
James Coxon
Media Relations Manager
East Midlands Railway
07919 217917