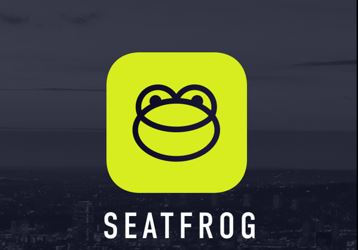 More than 7,000 customers upgrade to First Class since new app launched
7,078 customers use Seatfrog app in the last six months
Auction begins 24 hours before journey and up to 30 minutes before departure
Bids are free and upgraded ticket sent straight to customers' phone
More than 7,000 EMR customers have taken advantage of an app which allows Standard Class ticket customers to bid for an upgrade to First Class - starting from just £10.
The Seatfrog app, which can be downloaded from the App Store and Google Play, allows customers to bid for a last minute seat upgrade - beginning 24 hours before departure and up to 30 minutes before the train is due to depart. They can also buy an instant upgrade once they are on the train.
Seatfrog upgrades are available on selected peak and off-peak services on EMR's Intercity route between London and other Intercity destinations, including Leicester, Derby, Nottingham, Sheffield and East Midlands Parkway.
Since its launch six months ago, the most popular routes where customers upgraded have been:
Sheffield to London St Pancras
Nottingham to London St Pancras
Derby to London London St Pancras
The availability of the upgrades is dictated by expected passenger volumes in First and Standard Class carriages.
Interested customers need to open the app and enter their booking reference or use Seatfrog's handy train search feature. Seatfrog will then show them the upgrades available on their journey.
Customers need to then select the number of upgrades they would like to bid for and set their price for each upgrade. They can place as many bids as they like in each auction at no cost.
If they win, Seatfrog will notify the customers and take payment. The customer will then receive a First Class upgrade barcode straight to their phone.
Neil Grabham, Customer Services Director at East Midlands Railway, said: "Seatfrog is quick and simple to use and provides the chance for customers to enjoy all the perks of First Class travel at a reduced rate - starting at just £10.
"Since EMR has been using the app it has proven very popular with our customers who want the flexibility to upgrade when it suits them."
Iain Griffin, co-founder of Seatfrog, said: "It's great seeing thousands of happy EMR customers grabbing first-class upgrades at the best price. With almost a million customers in the UK, we're making travel by rail great again and can't wait to grow this even further with EMR."
Contact Information
James Coxon
Media Relations Manager
East Midlands Railway
07919 217917