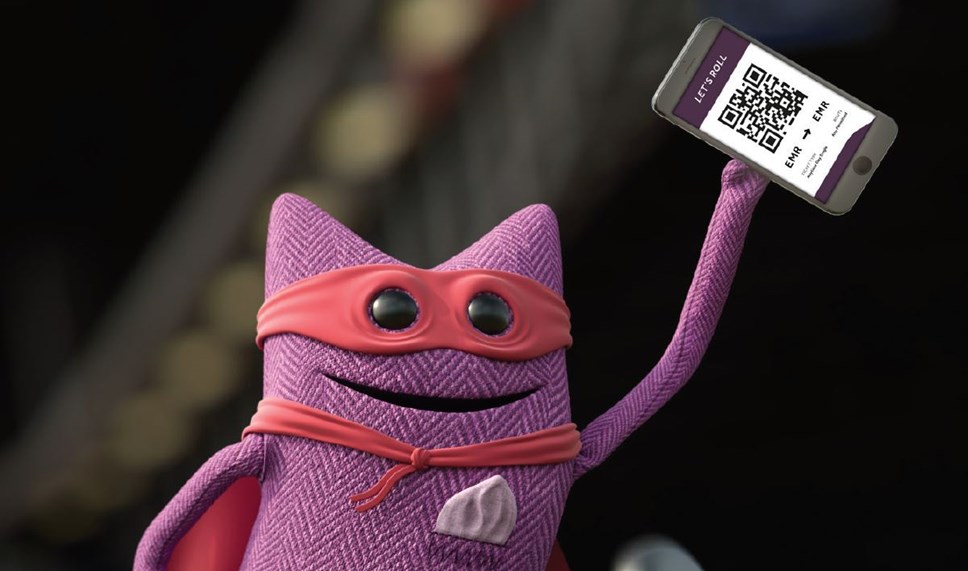 Customers invited to Derby station to learn how to use digital tickets tomorrow
EMR staff will be available to demonstrate how to use digital products
Free event will take place at Derby station tomorrow at 10am until 3pm
Customers will be shown how to download the EMR app, buy digital tickets and use smartcards
East Midlands Railway (EMR) is hosting a special event to assist and encourage customers who want to learn how to purchase their tickets digitally.
Staff from EMR's ticket team will be available at Derby station on Tuesday, November 28, from 10am to 3pm.
On the day, customers will receive help with downloading the EMR app onto their own device, setting up an online account, and practicing purchasing different types of tickets.
They will also be shown how barcode tickets work, from downloading and storing them in the app, to printing them at home. Additionally, they will be shown how to use them at the station's gatelines.
EMR staff will also be on hand to promote the use of the EMR Smartcard, demonstrating how to purchase products online and download them onto the card. They will also explain how to add a ticket to an EMR Smartcard using a ticket vending machine.
EMR Smartcards are gaining popularity among customers. They allow people to securely store their train tickets in one place. Customers simply tap their card on the reader at ticket machines, platform validators, or ticket gates.
On the day of the event at Derby, any customers interested in taking part can find EMR staff in the main concourse.
Simon Pready, Commercial Director at East Midlands Railway, said: "Using digital products is incredibly convenient. They enable customers to save time by allowing the purchase of tickets at anytime.
"They are also better for the environment since they reduce the use of paper and customers need not worry about losing or damaging their tickets.
"We would like to invite any customers interested in learning how to use digital tickets to drop in and see if it could work for them."
Contact Information
James Coxon
Media Relations Manager
East Midlands Railway
07919 217917