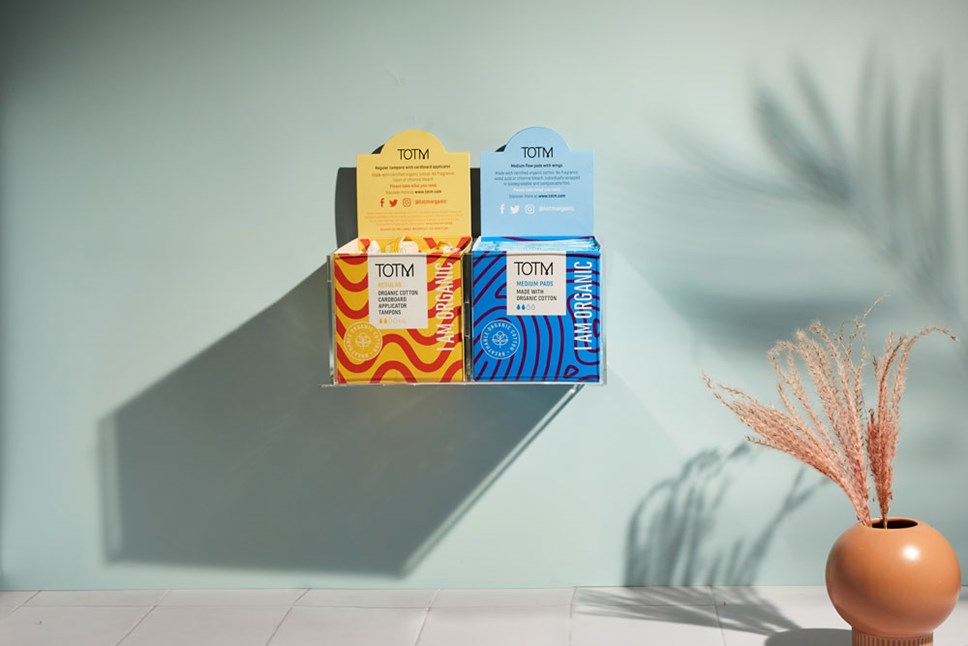 Package for Sandy: EMR launch customer period dignity scheme
Train company to offer customers free sanitary products to customers
Customers can use the phrase 'Package for Sandy' at the supervisor's office, to be given a pack discreetly.
Sanitary products are all carbon-neutral and designed to reduce plastic waste
East Midlands Railway (EMR) has launched a new period dignity scheme which offer customers free sanitary products at its busiest stations.
The free products, which will be available at stations in Derby, Sheffield, Nottingham, Leicester, Lincoln and Kettering, is aimed to support customers who may not have access to the products they need, particularly out-of-hours, when retailers may be closed.
Customers can use the code phrase 'Package for Sandy' or 'Ask for Sandy' at the supervisor's office, to be given a pack discreetly.
EMR is working with TOTM - an award-winning period care brand and provider of sustainable menstrual products. The tampons, pads, and liners are made with certified organic cotton. Unlike conventional cotton, organic cotton is grown without toxic, synthetic pesticides and uses sustainable farming methods.
To reduce plastic, TOTM also use biodegradable cardboard applicators, in place of plastic or plant-based versions, which can take 500 years to decompose, the same time as conventional carrier bags.
Charlotte Bishop is an Internal Communications Business Partner at EMR and is also the lead of the company's Women's Employee Network.
She said: "EMR's Women's Employee Network was really passionate about this project and the suggestion to supply free period products to customers came directly from our members.

"Whilst periods are part of everyday life, some people can feel stigmatised by their effects or by the subject. Small gestures like this can make a big difference in people's wellbeing and comfort."
Ruby Parmar, Chair of TOTM, said: "It's time to break the taboo surrounding menstruation. Through this scheme, our certified organic cotton tampons and pads will be made freely available to EMR's customers to use when needed. It's a period positive step forward and the change that we love to see at TOTM!"
Contact Information
James Coxon
Media Relations Manager
East Midlands Railway
07919 217917