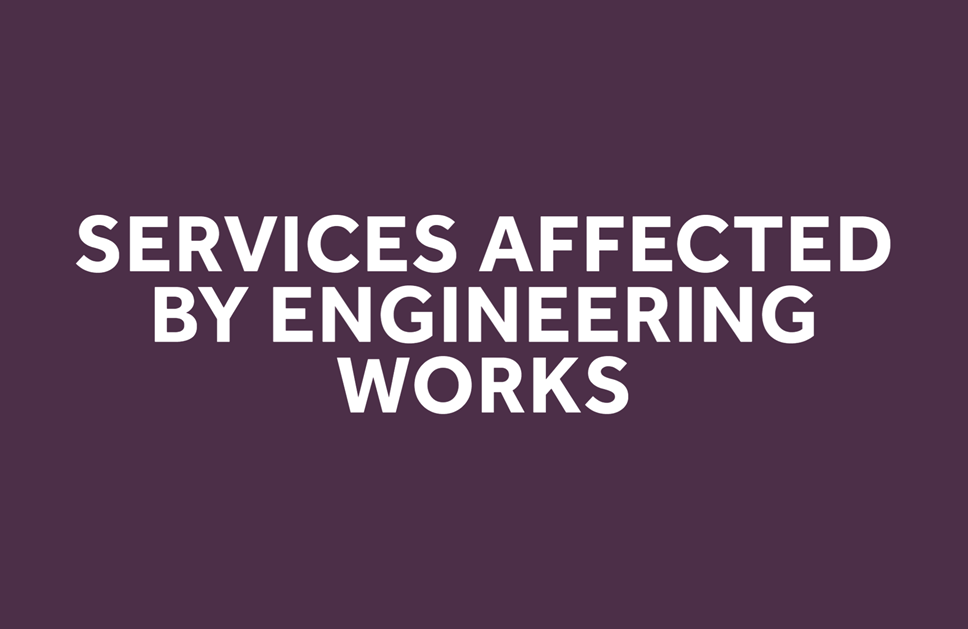 Customers urged to check before they travel ahead of Midland Main Line engineering work
On Saturday (21) and Sunday (22) lines between Leicester and Kettering will be closed for engineering works
A rail replacement bus service will be in operation both days between Kettering, Market Harborough and Leicester
EMR Connect services will also start and terminate at Wellingborough, rather than Kettering or Corby
Some EMR services in Lincolnshire may also be affected by Storm Babet
East Midlands Railway (EMR) is urging passengers travelling between London and the East Midlands to check their journey before they travel as major engineering work means journeys will be disrupted this weekend.
On Saturday (21) and Sunday (22) lines between Leicester and Kettering will be closed to trains as Network Rail lowers sections of track and demolishes some bridges to enable overhead electric lines to be installed.
As a result, a rail replacement bus service will be in operation both days between Kettering, Market Harborough and Leicester which will shuttle passengers through the closed section.
EMR Connect services will also start and terminate at Wellingborough, rather than Kettering or Corby.
The work is part of the ongoing Midland Main Line Upgrade project which is electrifying the line between London St Pancras and the East Midlands, allowing for the introduction of bi-mode trains in the future, delivering greener, faster, and smoother journeys for passengers.
Dave Meredith, Customer Services Director for East Midlands Railway, said: "We are asking any customers planning to travel to or from London this weekend (Saturday 21 and Sunday 22 October) to allow plenty of time to complete their journey.
"As well as possible effects from Storm Babet to services in the East of our network in Lincolnshire, an amended timetable will be in place on our Intercity route. This will mean trains will not call at Market Harborough and some trains will additionally call at Corby and Kettering.
"Our Connect trains will only run between Wellingborough and London instead of Kettering and Corby.
"Rail replacement buses will run between Kettering, Market Harborough, and Leicester.
"We would like to thank our customers for their patience whilst the engineering work along the Midland Main Line is taking place."
Contact Information
James Coxon
Media Relations Manager
East Midlands Railway
07919 217917