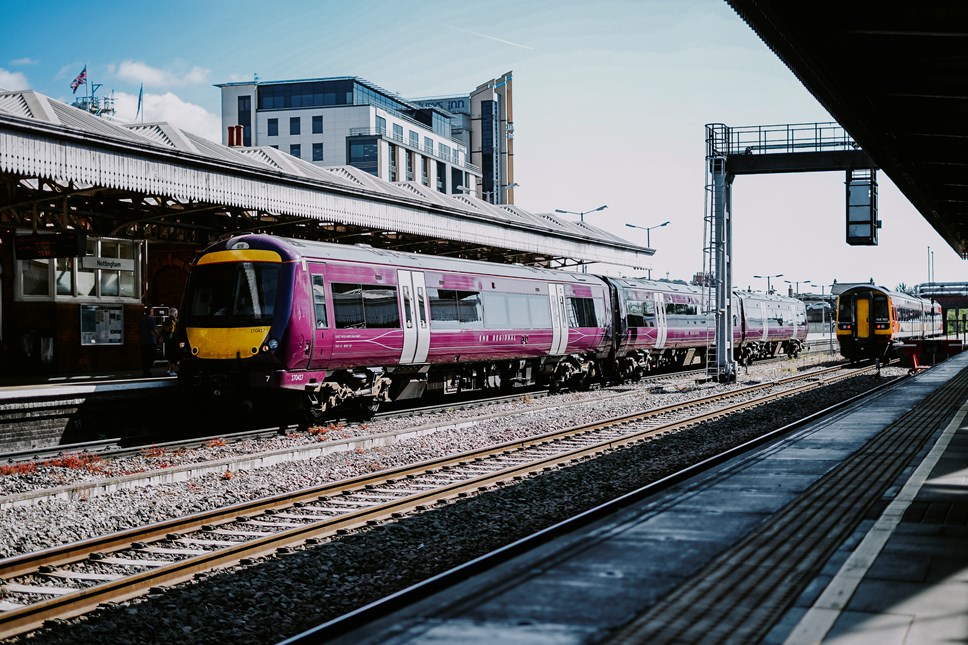 Travel smoothly this summer: EMR launches multi-modal journey planner
EMR launch seamless door-to-door journey planner
Planner allows customers to choose journey based on journey time, environmentally friendly options or health benefits
Alongside rail, the suggested journey options also include all modes of transport
East Midlands Railway (EMR) customers can now benefit from a seamless door-to-door journey planner - helping them plan every part of their trip.
The free multi-modal planner, which can be accessed via EMR's website and is being promoted as part of Better Transport Week, allows customers to input trip criteria such as journey time, environmentally friendly options or trips that increase health benefits.
Journeys can be planned from any starting location, including a postcode, what3words or Google Places, to a final destination.
Alongside rail, the suggested journey options also include all modes of transport, from bus and tram to e-bike, and will highlight the fastest, greenest or healthiest route depending on customer choice.
The journey plans will also show any known delays or cancellations and will provide customers with all the information they need, such as length of each journey leg, which bus stop to use and the expected weather on route.
It is the latest unique feature to be added to EMR Messenger, a personalised journey assistant which provides passengers with real-time journey information via WhatsApp and Messenger.
Updates include disruption alerts, information on the busyness of the train and even route options customised to the weather.
Once passengers select their chosen route in the new journey planner, they can opt in to real-time updates through EMR Messenger.
Neil Grabham, Customer Service Director at East Midlands Railway, said: "Our customers are constantly on the move and use a number of ways to travel to and from our stations.
"This new multi-modal planner allows them to tailor their journey to fit their specific requirements - taking in consideration environmental, health or speed requirements.
"The journey planner is another great option for customers and sits perfectly alongside the EMR Messenger service - which provides customers with personalised journey updates, including details of real-time disruption."
The technology behind EMR Messenger and the new door-to-door journey planner is provided by tech company Zipabout, who have pioneered the use of personalised information services for public transport users across the UK.
Sophisticated data technology accurately predicts passenger demand without the need for intrusive location tracking, while personalised updates are sent via existing communication channels without the need for an app.
Contact Information
James Coxon
Media Relations Manager
East Midlands Railway
07919 217917